Yoga Retreats Bali
Bali Bliss Women Yoga Retreat
8-15 February 2020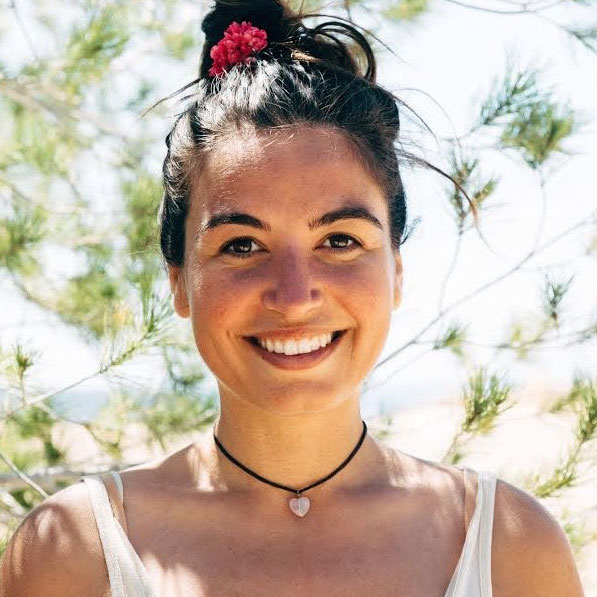 Self-care • Self-love • Self-realization
This Women retreat is all about celebrating you as you are. I invite you for a week of sweet surrender to the bliss and beauty that is your true nature.
By peeling off the layers that are limiting us we rediscover our Divine essence and reconnect with the ancient wisdom of the Feminine. With great care I have designed a beautiful program for you to feel empowered, unique and radiantly alive.
Are you ready to step into your Womanhood and embark on this blissful life changing journey with me?
What to expect
Laura takes you on a life changing journey to the Island of the Gods, mystical Bali. Lush tropical rainforests, fresh green ricefields, swaying palmtrees and flowers in all shapes and sizes, filling the air with the sweetests aromas: This is the backdrop scenery of our intimate Bali Bliss Women Retreat.
Expect to take care of yourself in the best possible way and surrender to being held  and cared for by Laura, your sisters and the sweetest Balinese people.
Relaxing massages, nourishing healthy food, heart opening yoga sessions, morning dance meditation, authentic connection with women, being in nature, purification rituals, a full day of pampering at a Balinese spa, lots of love, laughter and much more deliciousness that makes you glow inside and out.
A true paradise is waiting for you to enhance your overall sense of wellbeing. The energy of Mama Bali will make you feel relaxed, feminine and more beautiful then ever before. The whole island seems to be designed to nurture your inner being and bath you in love. 
During this Bali Women Retreat Laura will remember you how important it is to nourish yourself on all levels. It is trough this deep nourishment that we start to feel our own energy again and can align ourselves with our Essence. You will leave more more grounded, more centered and full of clarity and aliveness!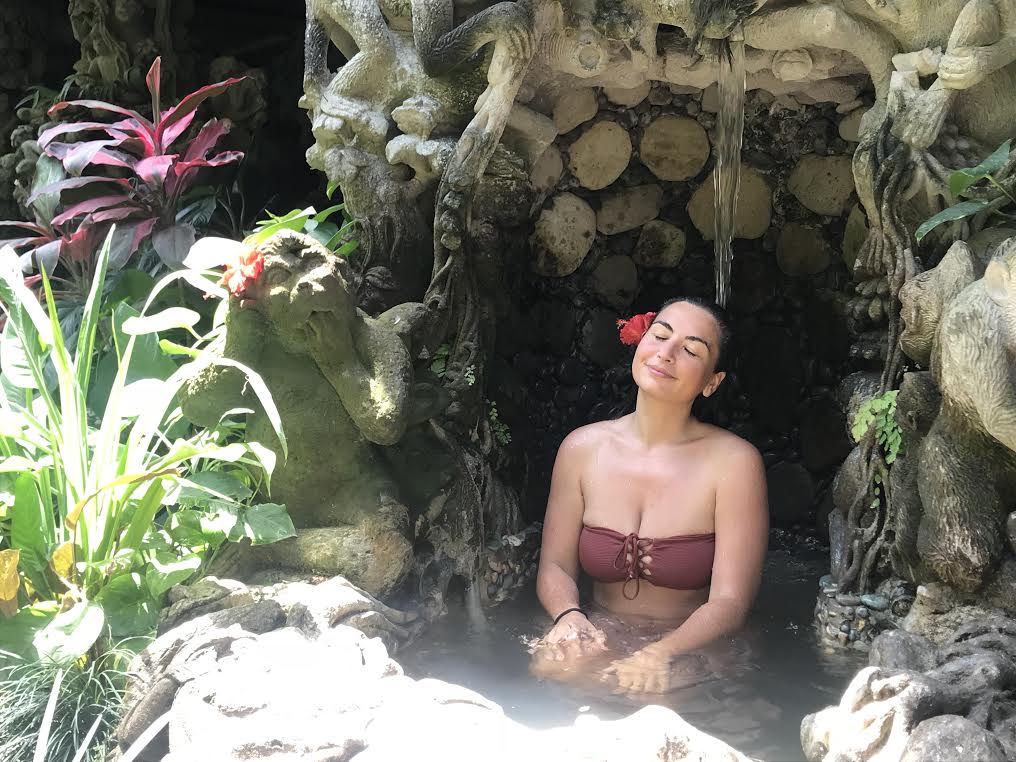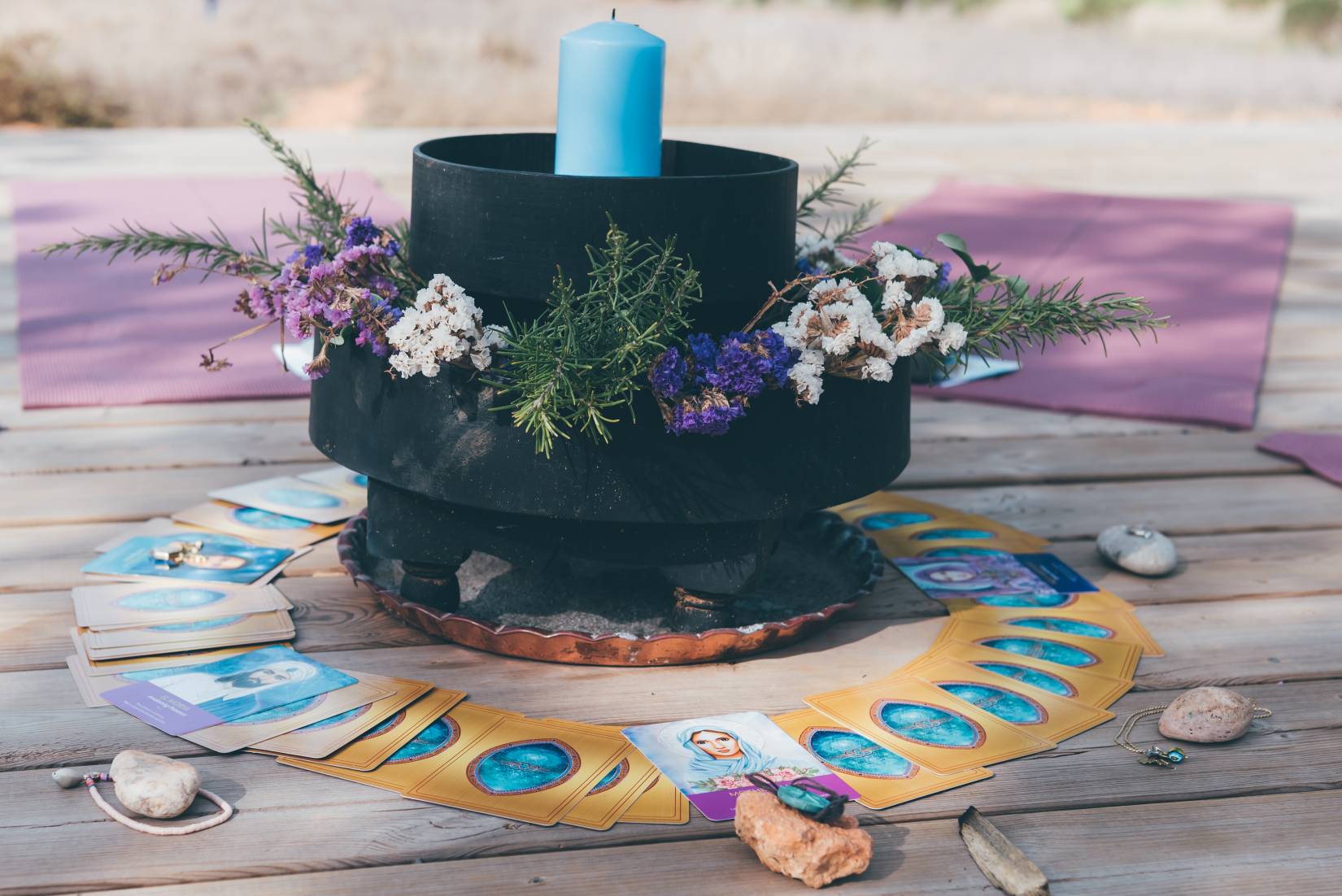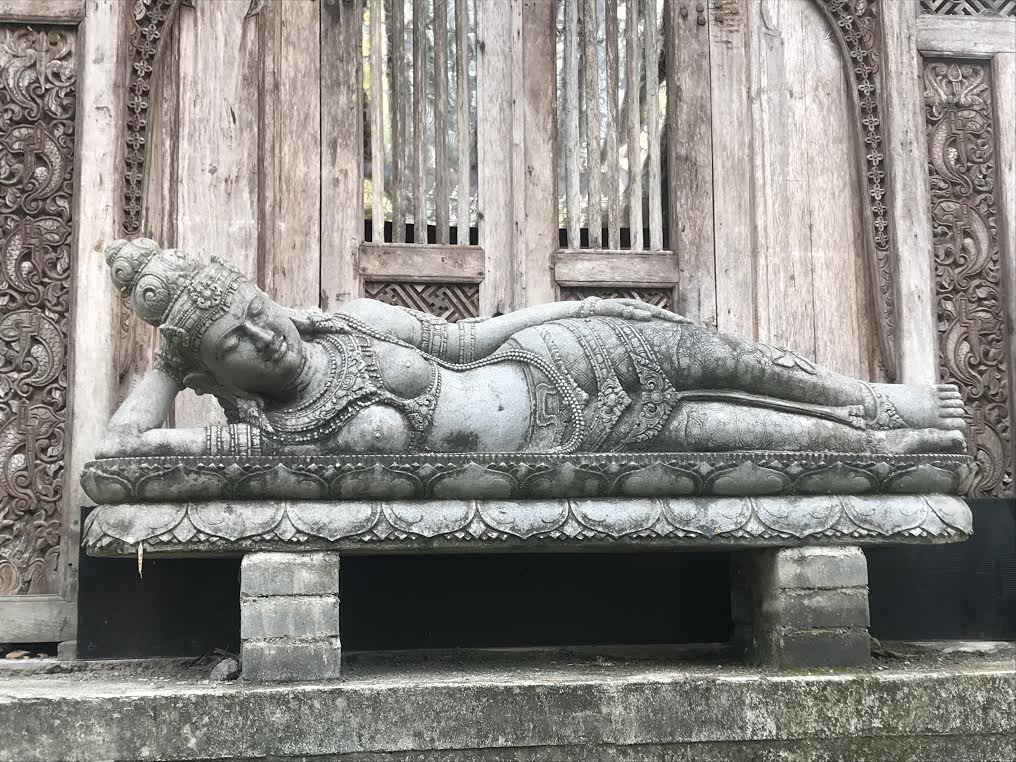 For who
This is for all women who want to live their fullest potential. It is for those women who no longer want to play small and are ready to fully step into their (women) power. Women who long to embody their unique gift and shine it into this world. 
There is a creative force in all of us, longing to be expressed. Let this inner power be revealed to you and invite creativity, sensuality, pleasure and playfulness back into your life. 
The time has come to meet our own needs, taking time for ourselves, nourishing ourselves and above all: Be ourselves.
Bali is the perfect oasis to unwind your mind, deeply relax and have some well deserved quality time with your self to discover who you truly are.
Have you heard Mama Bali calling you too? Then no longer hesitate to embark on this life changing journey dear women.
Book your spot now.
Highlights
Celebrating You as you Are
Being instead of Doing
Stepping into Womenhood
Discovering your uniqueness
Heart opening yoga sessions
Full day at Balinese Spa – Relax/Massage/Treatments
Exploring Ubud, the yoga capital of the world
Sleeping in luxury loft in the rice fields
Women Circles 
Purification ceremonies
Womb awakening ritual
Liberating dance meditations
Traditional Balinese Dance Evening
Tasty and healthy vegan food
Going out for dinner to my favourite spots
Natural Beauty products Workshop
Visit Sacred water temple for a water blessing
Free time to enjoy this paradise
About
Laura Tabrizi is your space holder this week. She created this Bali Bliss Women Retreat because of the passion and fascination she has for the power of the Feminine, the endless source of creation and beauty.
Laura's spiritual path started already at a young age, she has been teaching yoga and meditation from when she was 19 years old. The past 6 years she is been hosting Yoga and Women Retreats on her beloved Ibiza and Bali. She is a certified Ashtanga Vinyasa Yoga teacher, completed a Priestess School Training and has a deep passion for Feminine Embodiment practices like dance and sacred rituals.
Three years ago she was initiated into Motherhood and now she is the proud mother of a beautiful daughter. Laura comes from a family of women in which there has always been place for the feminine energy to be freely expressed. Laura is in beautiful contact with her feminine side and a true inspiration for many women around her. Living from the Heart and connecting to the Sacred Womb of creation comes very natural to her. Now she wishes to empower other women to reclaim their inner beauty, power and wisdom and encourage them to express it without holding back.
Location Bali Woman Retreat – February
This charming family home is nestled in the emerald green rice fields minutes from the heart of mystical Ubud. A blend of New York loft style, Javanese antiques and french farmhouse comfort, this home is meant to be enjoyed by you.
Tropical gardens surround the pool and farmers meander by tending to rice and ducks. Tranquil. Beautiful and decadently comfortable. The house is fully staffed with maids who will clean each day, make your beds. Let yourself sink into the magic of this island home. This is the perfect oasis for our sacred gathering of sisters from all over the world!
Choose your spot:
Private room with king-size bed private ensuite bathroom with bath and shower 1750 eu
Shared room with triple beds or in open loft space, shared bathroom 1350 eu
Daily schedule
Yoga or Dance Meditation
Breakfast
Woman Workshop
Lunch
Free time
Yin Yoga, Excursion or Ritual
Dinner
Sharing or Music
7 nights acco in luxury loft in ricefields
pick-up from airport
daily relaxing yoga or dance sessions
daily healthy vegan/vegetarian meals
water & tea
empowering woman rituals
welcome massage
pampering day at the spa
sharing circles
organic beauty product workshop
excursion to water temple
sauna night
traditional balinese temple dance
dinner in my favourite restaurant
Not included: international flight, visa, yogamat (you can order a gift bag with a yogamat and delicious Balinese must-haves for €75,-)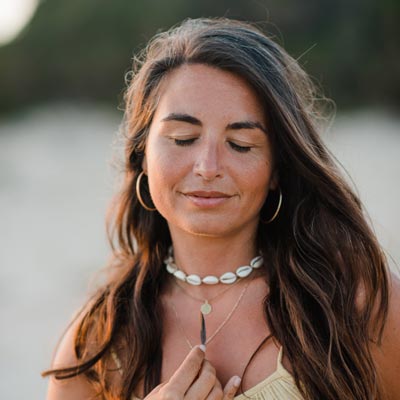 Have a question or want to make a reservation? Send your details and Laura will get in touch with you.
"The best holiday ever! We had amazing week in beautiful Bali with seven women all over the world sharing magical moments together. Good yoga, beautiful house, delicious vegetarian food, liberating dance mediation, pampering massages, magical women circle

etc. Laura is a glowing and loving teacher and host. Strong recommendation!

"
Taina
"

Dear Laura, Even though I never ever had any yoga lesson you made me feel comfortable. You made me believe in my own body, my strength and power.

The meditations were deep, intense and made me feel complete, gratefull and loved. Thank you so much for this amazing experience, I will never forget this, I will never forget you.

Denies
If you are looking to dive deep into yourself, explore your femininity, self-love, sorority and conditioning as a 
woman, this retreat is for you! Laura creates a beautiful space to share the ancient wisdom of the feminine, to spoil our senses, to reconnect to the heart and to face the resistance of the mind and the limits of the body.
Dara