Private Yoga class Ibiza
Yoga at your home
Personal tailor-made classes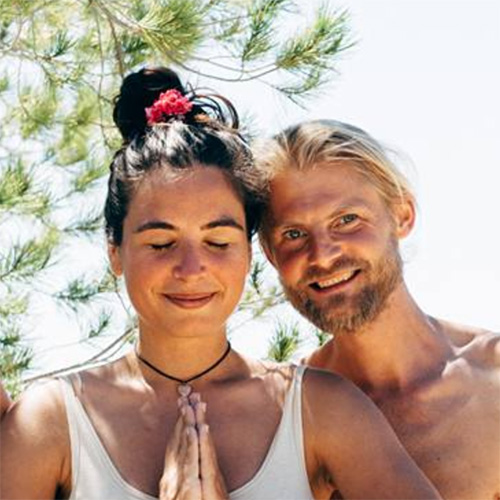 Feel like doing yoga? Don't wanna leave your house? Book your private yoga instructor.
Do you want to increase your overall sense of Well being with a delicious yoga session in the comfort of your own holiday house? We offer custom-made classes on a location of your choice anywhere on the island. Classes are usually 75 minutes and feature a blend of asana, meditation and yoga philosophy. The perfect start of your day, or the most relaxed way to end your day. Besides a qualified and inspirational instructor, we provide mats and props for all attending.
Yoga at home with Laura: We really love the weekly yoga classes at home. it's so comfortable to practice in our own place with friends. Laura is a fantastic teacher, and each time we learn more and improve our yoga practice. After class, we feel so relax and purified. I really recommend Laura as your yoga teacher at home in Ibiza. You will love it!
Caroline Foraz
Met mijn gezin geweldige yoga les van Laura gehad. Absoluut aanrader.
Dirk Swinkels