The Mountain Ibiza, a project created from the Heart
Laura organises Yoga Retreats, Women Retreats, Couple Retreats, (online)workshops and private yoga classes on Ibiza for those who want to deeply relax, heal and remember their peaceful nature. Take a break from your day to day life and nourish your body, heart and soul with The Mountain Ibiza.
Read the story
Private Yoga Class Ibiza
Feel like doing yoga during you Ibiza holiday? Don't wanna leave your house? Book your private yoga instructor.
More info
NEW: 1:1 Coaching for Women
I offer private coaching for women who want to discover their sensuality and radiance. I am here to help you to love and enjoy your body fully and step confidently into your feminine power.
More info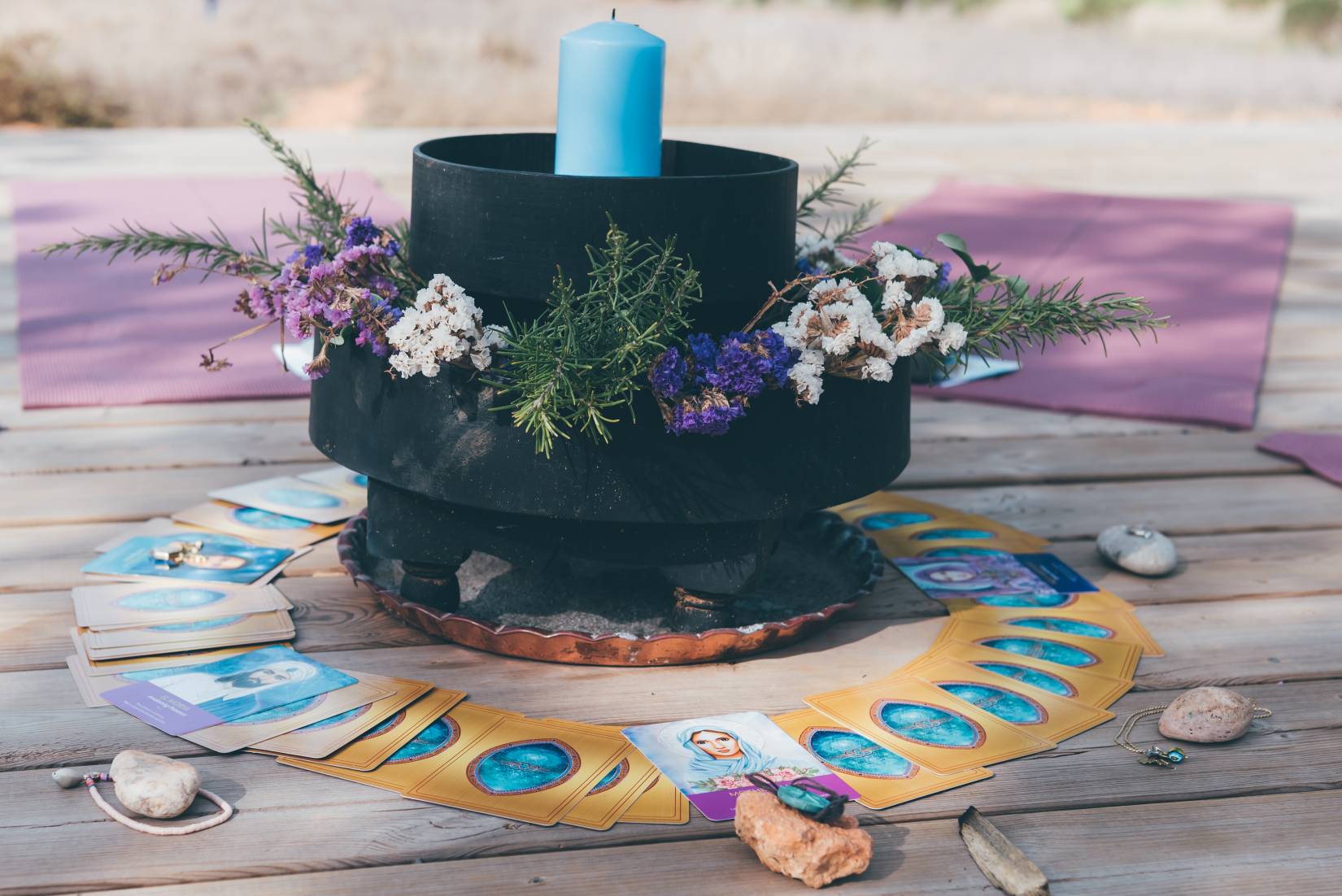 Women Workshops 
Join one of my nourishing and empowering online workshops for women. Explore your femininity and unlock the beautiful gifts of being a woman.
Private Online Yoni Egg Workshop. Save your spot now!
More info
I feel so grounded and filled with self love. It was so great to share this journey with a group of amazing women. I am so grateful for that! Laura is an amazing teacher and inspiration to get you in contact with your True Feminine nature. Her love and sparkling personality made this week unforgettable!
〜
Romy 
The 'Home in the Heart' retreat was a very special and heart-warming experience in a beautiful place surrounded by nature. Laura & Wouter are beautiful people and an inspiring couple sharing their dreams, wisdom and passion.
〜
Malu 
The New Year retreat with Laura and Wouter was a really magical experience. From the moment of arriving I was greeted with such love and open hearts. Days flowed by filled with inspiring and relaxing yoga, meditation, daily rituals and ceremony's.  Laura and Wouter created a beautifully held space. Highly recommended!
〜
Michelle