The Mountain Ibiza, a project created from the Heart
Laura organises Yoga Retreats, Women Retreats, private yoga classes on Ibiza for those who want to deeply relax and remember their peaceful nature. Take a break from your day to day life and nourish your body, heart and soul with The Mountain Ibiza.
Read the story
Private Yoga Class Ibiza
Feel like doing yoga during you Ibiza holiday? Don't wanna leave your house? Book your private yoga instructor.
More info
NEW: 1:1 Coaching for Women
I offer private coaching for women who want to discover their sensuality and radiance. I am here to help you to love and enjoy your body fully and step confidently into your feminine power.
More info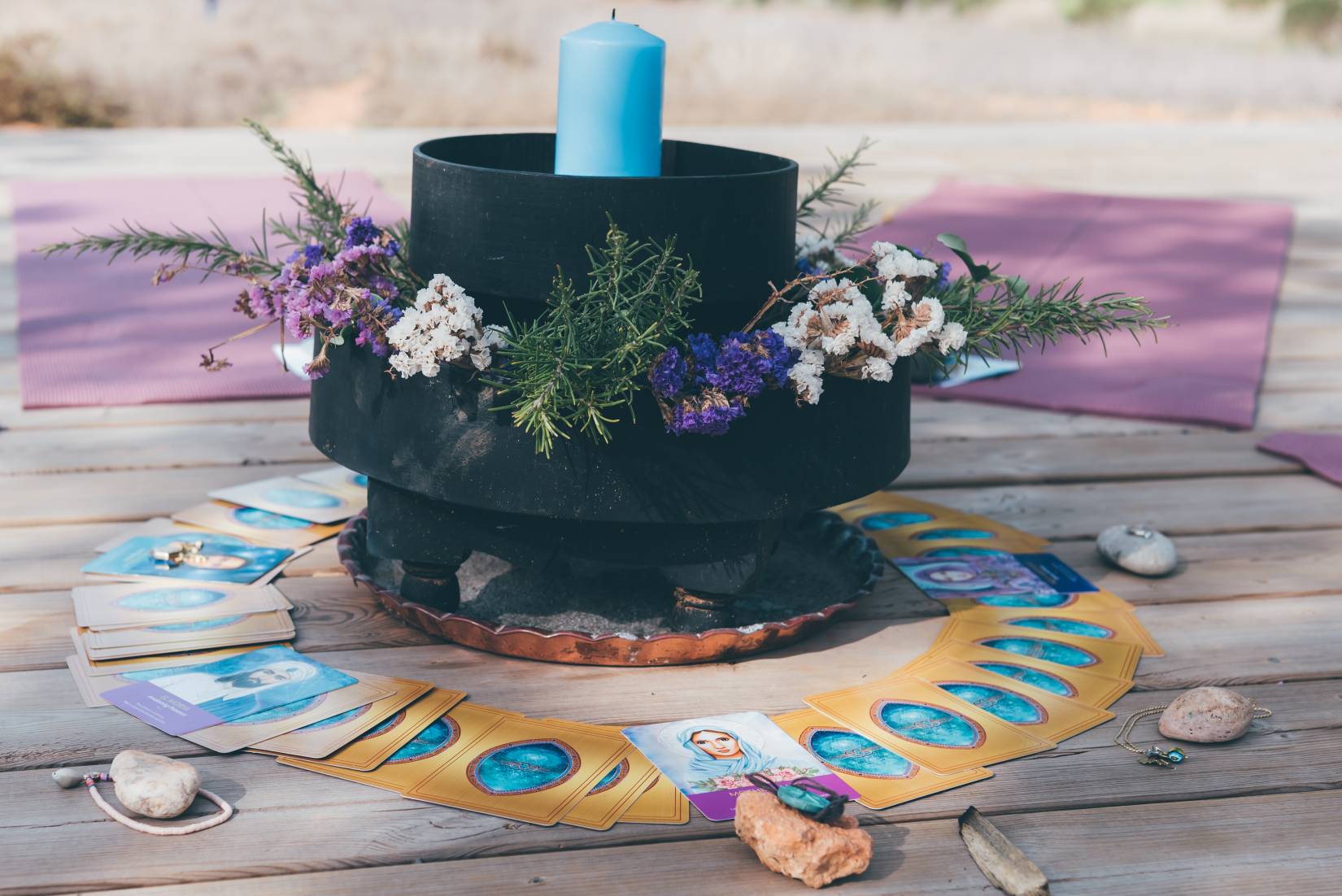 Workshops Netherlands
Like to do yoga with us in the Netherlands? Check out our agenda. We look forward to meet you on the yoga mat.
More info
"

I honestly can't describe how perfect and magical the week was. I attended the True Nature retreat in May and everything from the location, accommodation, food, schedule, class styles and themes, experiences literally everything was perfect!

Heather Capocci
Just back from the True Nature Retreat may 2018, I've truely had an amazing experience with Laura and Wouter. The combination of being in nature, focus on your true nature, great atmosphere, lovely yoga classes wonderfull people and energie makes it that I'm still glowing full of energie while back home.
Susan Dubbeldam
The 'Home in the Heart' retreat was a very special and heart-warming experience in a beautiful place surrounded by nature. Laura & Wouter are beautiful people and an inspiring couple sharing their dreams, wisdom and passion.
Malu Hilverink
Unable to communicate with Instagram.