Yoga Retreats Ibiza
True Feminine Yoga Retreat Ibiza
17-24 October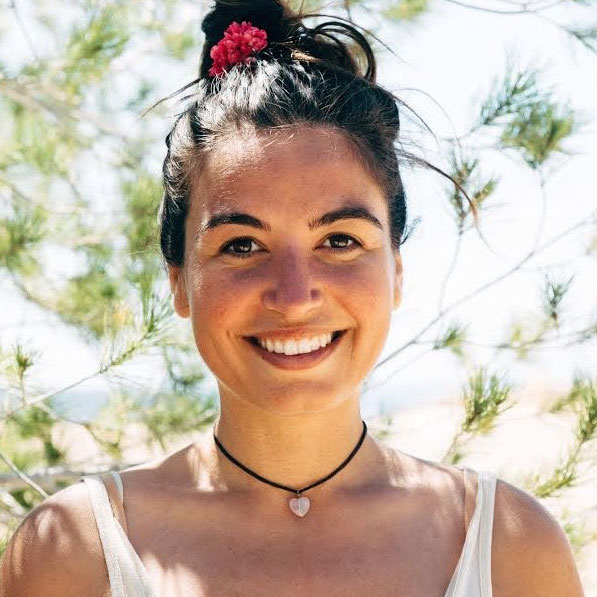 Remembering the True Feminine
This Ibiza Women Retreat is about stepping into the soft power of the Feminine. Do you also feel the time has come to reconnect with the Sacred Feminine and set free the radiant, wise and powerful women that you are? Do you feel called to the awakening of the Feminine and live your life to its fullest potential?
I warmly invite you for an empowering week of discovering who you truly are beyond all conditioning and limiting beliefs you have about yourself and help you remember your authentic natural beauty, the ever present glow that rises from within.
Lets root our feet in Mother Earth, align our Heart with Spirit… breath… feel… and come home in the Heart.
What to expect
Embark on a loving journey of self-discovery, yoga, meditation, woman circles, embodiment practices and sacred ceremonies on the magical island Ibiza.
For centuries people feel drawn to this island in the mediterranean sea because of her special energy. It is said that it's the magnetic feminine energy that makes you never want to leave from this paradise. Ibiza is beautiful, sensual, wild and free. Just like you when you are truly connected to your sacred femininity! The island invites you to really be yourself and follow your Heart.
Now the magical energy of Ibiza is knocking on the door of your Heart, are you ready to let her in? If you are, expect a transformative journey that will change your life! Move out of your limiting mind and dive deep into the body, into feeling and dissolve into the bliss of simply Being.
We stay in the campo of the quiet north of Ibiza surrounded by fields and forest. The old finca is a very rustic place that invites you to reconnect to the elements of nature. An intimate group of women will gather here from all over the world to shamelessly enjoy together and invite pleasure and playfulness back into our life. Empowered by Goddess Tanit's energy, who is also known as a guardian of womankind you will for sure feel safe and at ease here. Tanit is the Goddess of the Feminine, Love, Sexuality and Fertility and has her ancient cave of worship and wisdom here on the island!
Daily yoga sessions, morning dance meditations, sacred ceremonies, women circles, nature walks, visiting Tanit's Cave, sisterhood practices, nourishing healthy meals and lots of love & laughter; all ingredients are here to make you glow inside and out.
When women gather, magic happens! Together we tap into a greater field of energy, a field of infinite possibilities….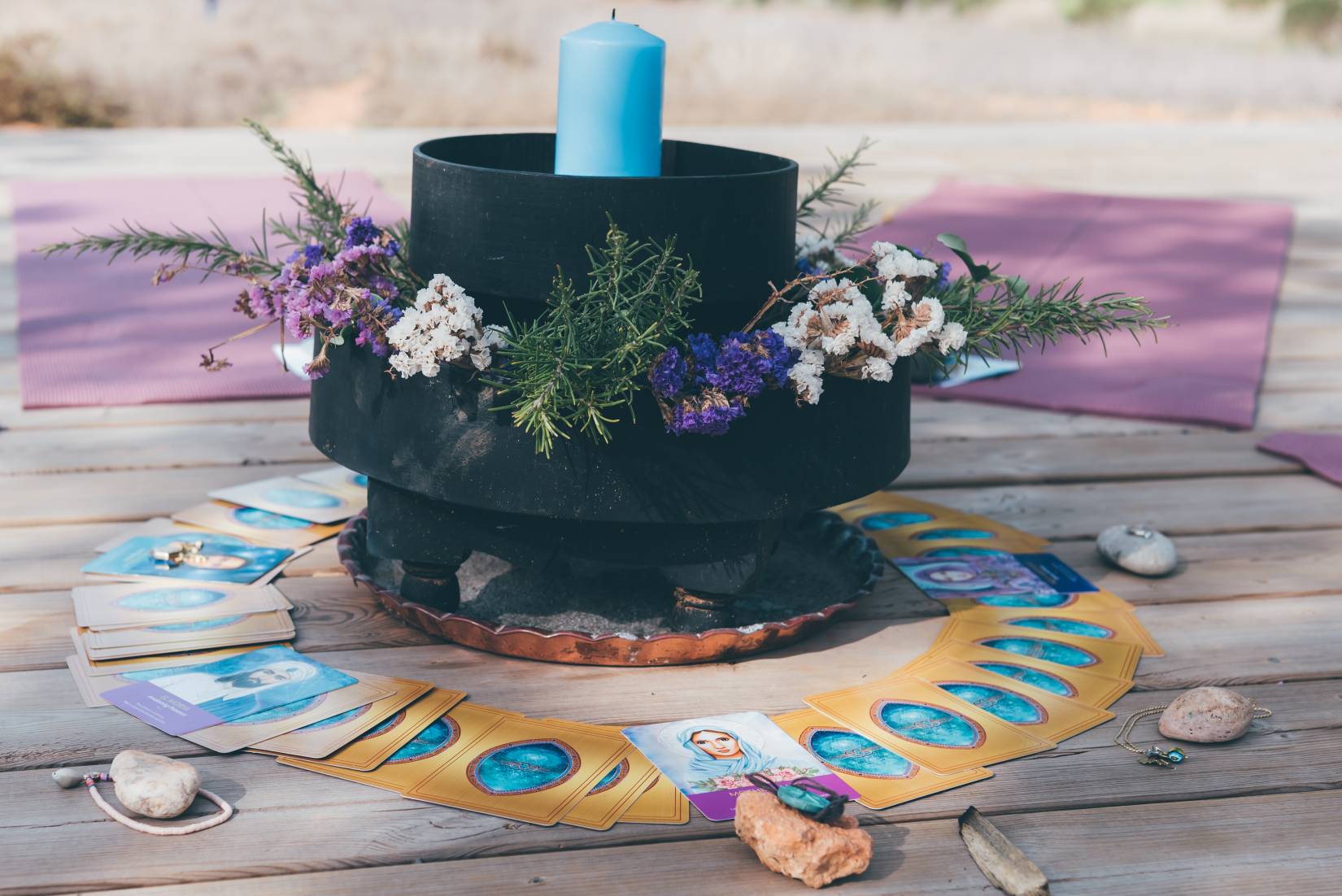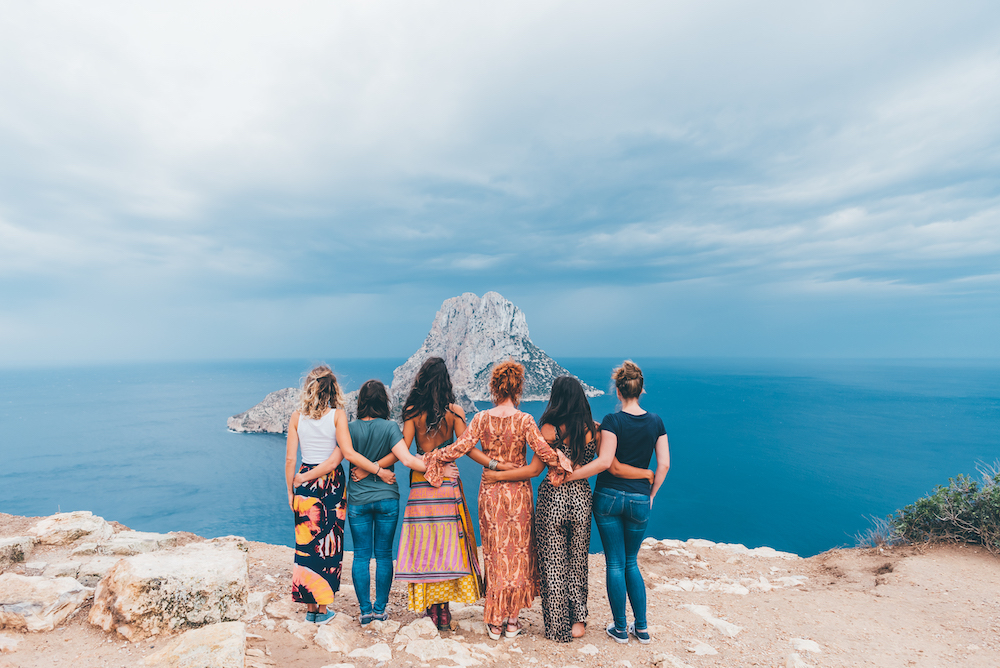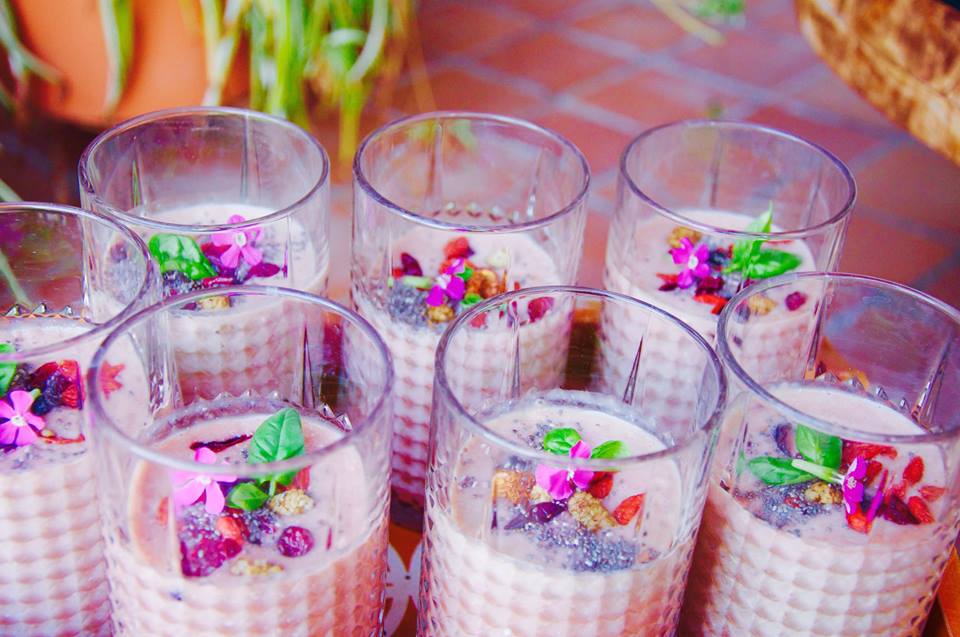 Upload Image...
For who
This is for all women who want to live their fullest potential. For all the women who like to break the chains of society and life long conditioning and are ready to be free. Free to express themselves in this world in their most pure and authentic way.
For all women who know it is time to meet our own needs. If you long for taking more time and space for yourself, nourish yourself and above all: Be yourself, you are so welcome beautiful sister!
Ibiza is the perfect paradise to unwind your mind, deeply drop into presence and have some well deserved me-time to reconnect with the beauty and bliss that you are.
If you feel called to dive deep within your sacred femininity with me, join this 7-days " True Feminine – Ibiza Yoga Retreat". Register now
"Presence is what allows us to be deeply connected to all of life, Presence is what allows us to give up the way we think it should look like,
and accept what is.

Let us celebrate the rise of the divine feminine
in all her glory, grace and grit,
in her many facets and forms, and
in her brilliance, beauty and boldness. "
Highlights
Celebrating your Natural Beauty
Being instead of Doing
Re-connect with your True Nature
Relaxing and Heart opening Yoga
Morning dance sessions
Yoga Nidra guided meditation
Nourishing Healthy Meals
Visiting Goddes Tanit's Cave
Lunch at La Paloma
Slowing down
Beautiful nature walks
Sunset meditation
Day at Spa – Relax/Sauna/Whirlpool
Sleeping in a rustic finca
Women Circles
Fire Ceremony
Free time to enjoy Ibiza paradise
About
Laura Tabrizi is your space holder this week. She created this True Feminine Yoga Retreat because of her passion and fascination for the power of the Feminine, an endless source of creation and beauty.
Laura's spiritual path started already at a young age, she has been teaching yoga and meditation from when she was 19 years old. The past 6 years she is been hosting Yoga and Women Retreats on her beloved Ibiza and Bali. She is a certified Ashtanga Vinyasa Yoga teacher, completed Priestess School Training and has a deep passion for Feminine Embodiment practices like dance and sacred rituals.
Three years ago she was initiated into Motherhood and now she is the proud mother of a beautiful daughter. Laura comes from a family of women in which there has always been place for the feminine energy to be freely expressed. Laura is in beautiful contact with both her soft and powerful feminine energy and a true inspiration for many women around her. Living from the Heart and connecting to deep feminine waters of the Womb come very natural to her. Now she wishes to empower other women to reclaim their inner beauty, power and wisdom and encourage them to express it in this world without holding back.
Location Women Yoga Retreat Ibiza – October 2020
The Ibiza Women Yoga Retreat in October 2020 takes place at villa Can Skye Love, a beautifully restored 300 year old country villa with large lands for total privacy. The villa is situated on the north part of Ibiza close to the village of San Carlos. Enjoy the peaceful countryside full of fruit trees and vegetable gardens with sheep and horses as your neighbours.
Surrounded by lots of spaciousness and raw nature this unique spot is a true oasis of peace and rest. Here connecting to Mother Earth happens naturally. There are plenty of places around the house to relax and retreat, such as various chill-out terraces and the swimming pool. The good vibes in the warmly decorated house will make you feel at home immediately.
You are also close to the famous hippy market ´Las Dalias ´in San Carlos. Beaches such as Cala Nova, Aguas Blancas, Cala Llena and Cala St Vicent are only a short 10 minute drive away.
I recommend you to rent a car for the week, if you want to feel free to move around and discover more of the island. It is about 40 minutes drive from Ibiza Airport to Can Sky Love. It would be great if you can team up with other participants and rent a car together to get to the house. Ask me for the best deals!
Rooms options:
Shared Twin Room, price €1250 eu p.p
Private Room, price €1750 eu p.p
Daily schedule
Yoga and Meditation
Breakfast
Women Circle/Ceremony
Lunch
Free time
Yin Yoga, Excursion or Ritual
Dinner
Sharing or Music
7 nights accommodation
vegetarian healthy meals
water/tea and small snacks
daily yoga & meditation
ecstatic dance sessions
sacred ceremonies
nature walks
women circles
visit Luxury Spa with sauna, whirlpool and steam-bad
visit to Goddess Tanit's Cave
Not included: lunch at La Paloma, international flight, visa's, transport.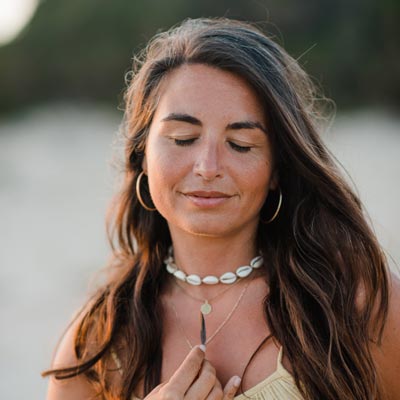 Have a question or want to make a reservation? Send your details and Laura will get in touch with you.
Feeling shining and very liberated after Laura's Women retreat on Ibiza.  I went to Ibiza for one whole week. ALONE. Best decision this year! It felt very very LIBERATING to laugh, cry, dance, meditate and LIVE to the fullest!
 

I can recommend it very very much! Laura takes you on a very special, beautiful, transforming, fun journey to you innerself.
Irene
"'At a lovely place, surrounded by nature, back to basics, the Ibiza Women Retreat peels you like an onion, layer by layer, until you reach your deepest self.. where Laura beautifully guides you, with ceremonies, music and sounds, laughing and dancing. It is an experience for a lifetime and a very special journey. As the retreat cleared my head from all the clouds, I'm thankful for all the beautiful women with whom I joined this retreat'

 

"
Kiona
"

Dear Laura, Even though I never ever had any yoga lesson you made me feel comfortable. You made me believe in my own body, my strength and power.

The meditations were deep, intense and made me feel complete, gratefull and loved. Thank you so much for this amazing experience, I will never forget this, I will never forget you.

Denies