Private coaching Ibiza
1:1 Online Coaching for women
Remember your feminine power
Private coaching sessions with Laura
It is my calling to help you remember your feminine power, beauty and deliciousness.
I believe all women deserve to live an abundant life full of love, pleasure and joy. If you feel you are done with playing small and ready to step into your power and radiance this 1 on 1 journey with me is for you!
In our sessions together we dive deep into the mysteries of being a woman. There is so much to learn and discover for us women, really! We simply have not been educated in all of this women wisdom. Which is really a shame because it is so important that we know how to fill our own cup and know who we truly are.
I am here to help you create a loving relationship with your self. And to help you remember your True Nature. How? By falling in love with your body and finding ease in who you are. My invitation to you is to fully own and embrace your femininity. You came to this earth in this magical female body, so let me show you how to fully enjoy it!
When we start to accept, love and enjoy our female bodies our life force energy starts to flow again. And this is exactly what makes you feel beautiful, vital, fertile, sensual and alive! And isn't that what we all want?
Lets discover the pleasure, power, and potency of being woman together!
I have limited availability for private clients to work one on one with. But if you feel uncomfortable in group sessions, want to move in your own pace or  are at the beginning of your journey and want plenty of individualized attention then reach out to me and we can schedule an intake call and take it from there.
It is my absolute honour to guide you in fulfilling your deepest longing.
My greatest wish is to see you in your Power and Radiance!
Tell me what is yours!
Tailormade package
Guidance, support, encouragement during your entire journey
Weekly live sessions of 1,5 hour (via Zoom)
After each session, you receive a notes summary, action plan and additional resources to use in between sessions.
Personalised embodied feminine practice
Personalised Yoga and Meditation
"One-on-one coaching is the most beautiful investment in your self"
"It is difficult to describe what Laura did fo me, but so much more then I could imagine. For me it was mainly about becoming visible. Litteraly. Putting myself out there. Getting naked and vulnerable. I went through shame and insecurity. Acceptance of what is. Supported, seen and heard. Without judgement. I feel like I'm in love. With myself. With life. Butterlies. I am worthy of standing in my full power. Awaken the fire within and choosing only Love. That is what Laura gave me

 

"
Maxime
"

Dear Laura, Even though I never ever had any yoga lesson you made me feel comfortable. You made me believe in my own body, my strength and power.

The meditations were deep, intense and made me feel complete, gratefull and loved. Thank you so much for this amazing experience, I will never forget this, I will never forget you.

Denies
" Laura, I love how you share your insights without playing the teacher, without being superior, without using too many words, without taking yourself too seriously- simply by being your wonderful self and letting me be part of the wonderful world you have created for yourself. You create a safe space and so many beautiful rituals, which help strong-minded women like me to just be, just feel and just be good to themselves. You do everything with so much love! "
Joanna
" I feel more vibrant, sensual and woman! The rituals and practices I have learned from Laura are now part of a weekly practice and i am happy to have learned these amazing practices. Laura as a facilitator is warm, open and an energetic woman. She shines womanhood and she shines sisterhood."
Froukje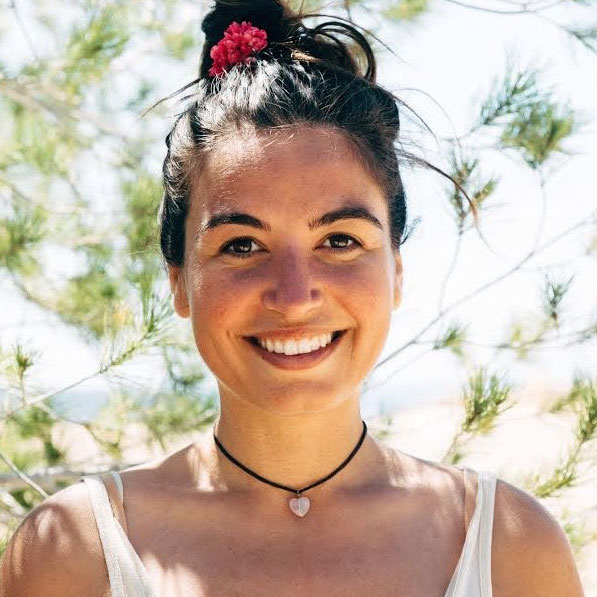 Have a question or want to schedule a FREE intake call? Send your details and Laura will get in touch with you.