Yoga class Ibiza
Mountain Mornings Ibiza
Yoga class + brunch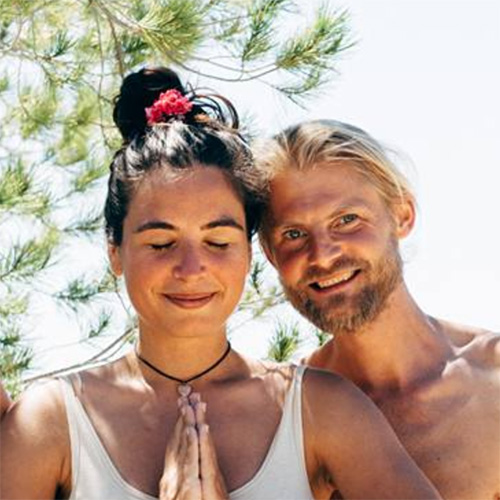 Morning with The Mountain with Yoga Homemade Brunch
Start your day fresh with a relaxing morning Ibiza Yoga class and brunch with The Mountain Ibiza at a stunning spot in nature!
On Monday, Wednesday and Saturdays mornings The Mountain Ibiza likes to welcome you for a relaxing yoga class in the Ibiza campo fields, the perfect start of your day. Allow yourself to awake slowly and mindfully during a yoga session in nature. We teach you to move with the flow of breath and feel free, ecstatic and gracefully groovy. Experience the joy of just Being with the natural elements, the breath and the body. Afterwards there is a healthy homemade vegan brunch waiting for you with a view on the surrounding mountains of St Carlos.
We will make sure you are ready to enjoy another day in paradise, our beloved Ibiza.
Program from 09.00 to 11.30
09.00 – 10.30 Yoga class in nature
10.30 – 11.30 Homemade Brunch
Make your reservation at least one day in advance.
What an amazing experience: excellent yoga, a most beautiful spot, profound and deep spiritual experience, delicious lunch. Thank you Wouter And Laura, we will be back!!
Caroline Feyaerts
Even though I never ever had any yoga lesson you made me feel comfortable. You made me believe in my own body, her strength and her power.
Denies Pondman